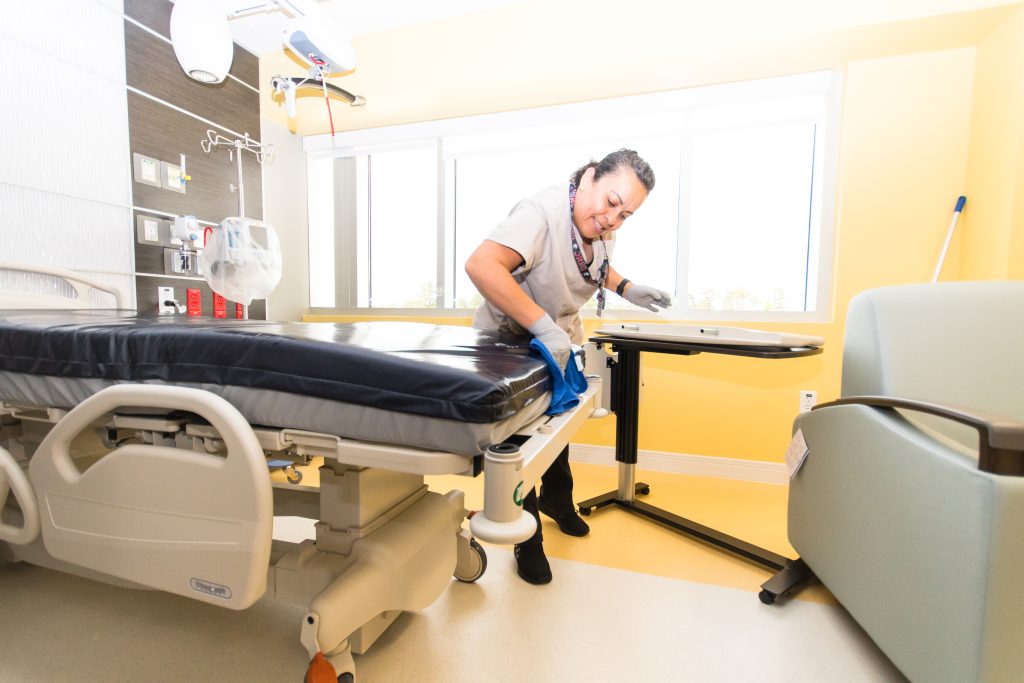 Healthcare Environmental Services (HES)
---
EPSI cleans to Association for the Healthcare Environment (AHE) standards.  AHE is the most respected professional organization for HES professionals.  We certify our HES trainers through AHE's Certified Healthcare Environmental Services Technician (CHEST) course. CHEST certification distinguishes our trainers through hands-on, high quality training that's based upon the national standards designed specifically for HES professionals.
EPSI provides Healthcare Environmental Services at the following locations:
Grounds Maintenance and Arborist Services
---
EPSI's International Society of Arboriculture (ISA) Arborist and Grounds Maintenance Manager personally oversees our tree and grounds care operations, nationwide. We can transform your grounds into a professional landscape by establishing cut and care schedules specifically designed for your lawn and tree varietals. We mow, edge, plant, fertilize, rake, mulch, prune, and water your grounds, adding life and beauty for your customers and community to enjoy. We also apply pesticides and design and install flowerbeds that will make your facility a showpiece for your customers and community.
EPSI performs Grounds Maintenance and Arborist Services at the following locations: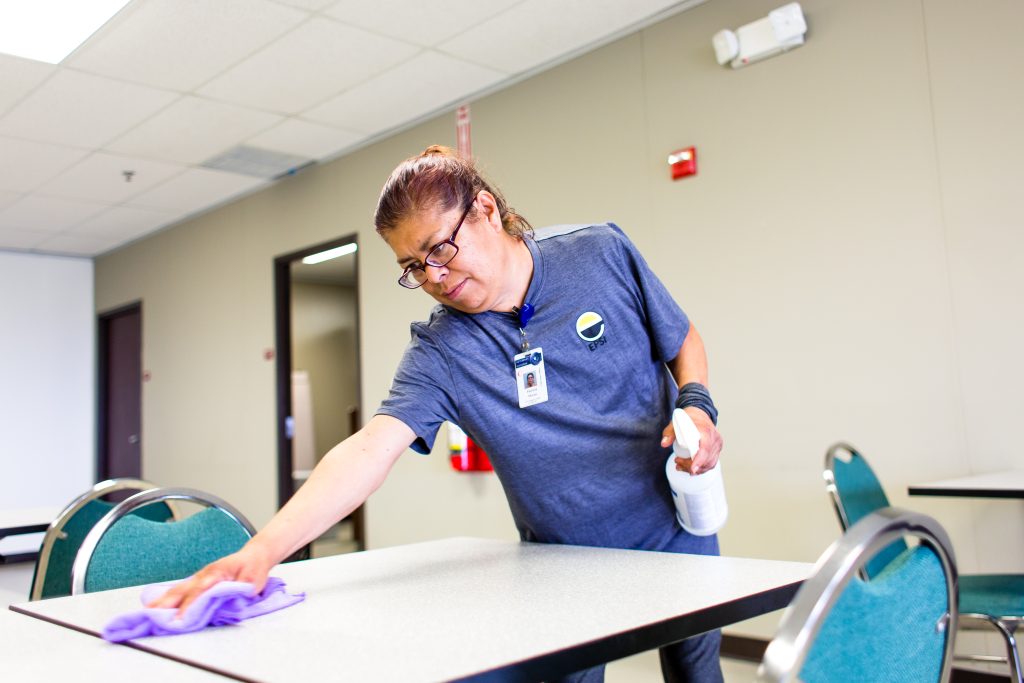 Custodial Services
---
Dirt, dust, and pathogens inevitably find their way into facilities. Carpets and floors will become saturated with stains and debris if not properly maintained. This creates an unhealthy environment and reduces carpet life by as much as 10 years. EPSI uses effective products and procedures to ensure you work in a clean, safe, and attractive environment. We clean with cutting edge microfiber and floor care technology to protect your employees from the harmful pathogens hidden on the high-touch areas throughout your facility. We use industry cleaning standards, as dictated through agencies such as the International Sanitary Supply Association's Cleaning Management Institute (CMI) and the International Executive Housekeepers Association (IEHA), to ensure consistent, effective cleaning.
EPSI performs Custodial Services at the following locations: